I'm Taina (tie ee nah) and I'm a NERD for movies. Follow me if you want movie reviews from a dedicated cinephile😊👍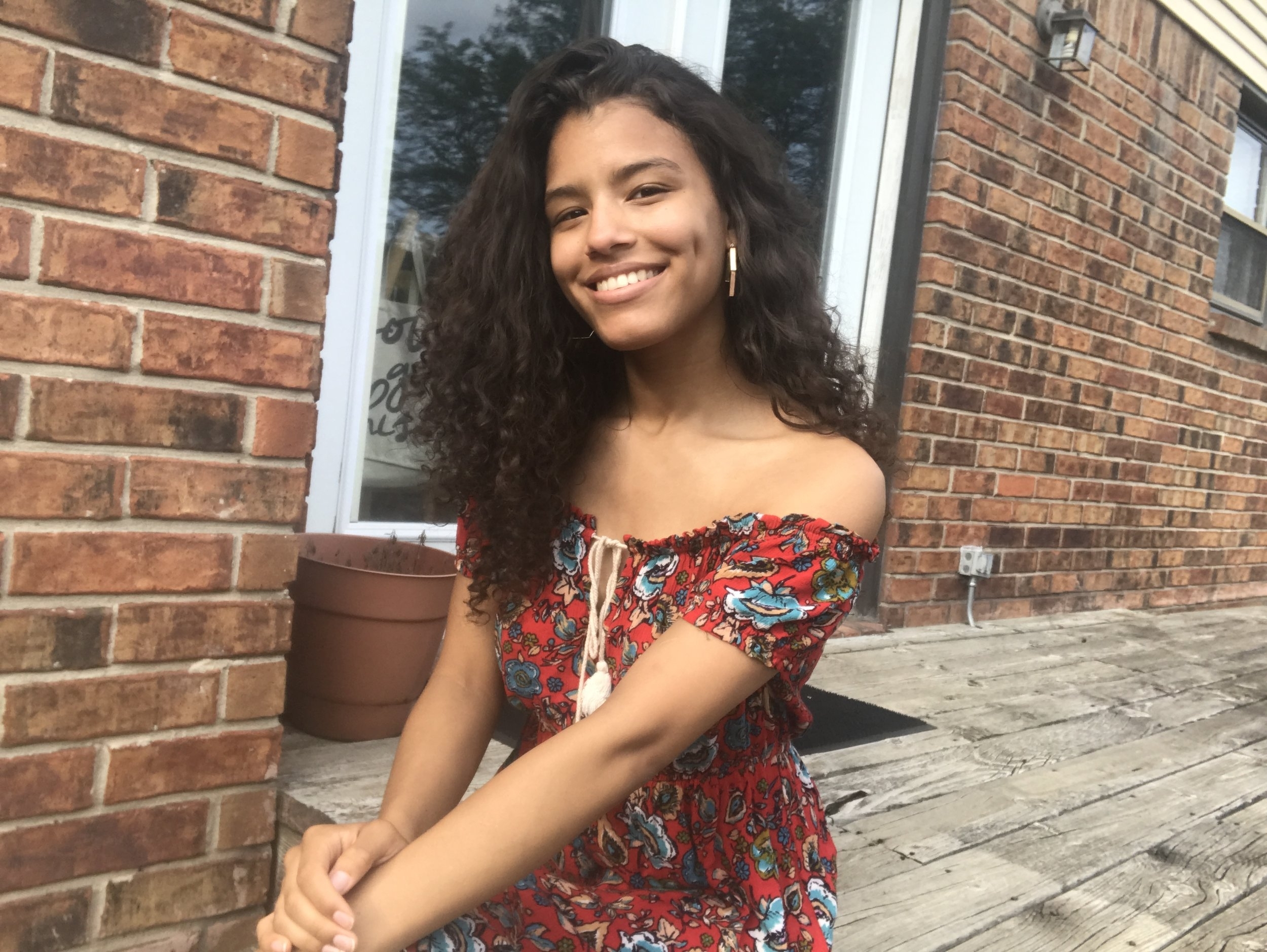 Meet Filmfanatica!
My name is Taina Santiago and I'm so happy to be a part of the team here on The Modern Actor! I was born and raised in Sterling Heights, Michigan, so endless winters and potholes feel like home to me! I have been in love with cinema for as long as I can remember thanks to my film buff parents introducing me to classics as a kid. In 2012, I began pouring my adoration for the medium into an Instagram page for movie reviews called filmfanatica. This page solidified my desire to make film a constant part of my life not only personally, but professionally as well, which led me to film school! I am currently working toward my BFA in Screenwriting for Film and Television at DePaul University, so each movie I watch feels like a lesson in character, story, and structure. Some of my favorite films include The Iron Giant, In Bruges, Godfather Part II, and The Jerk. Unrelated to cinema, I enjoy painting (whether it's on a canvas or my fingernails), baking (I make a mean sugar cookie) and binging TV shows (some of my favorites include Boardwalk Empire, Arrested Development, and The Office). Fusing my passion for writing with my love of movies has been a dream come true and I'm excited to continue doing so on this site!
The Farewell Film Review
The Farewell is a beautiful film that explores the responsibility of family and the burden of death on all of us. Awkwafina's Billi is pulled back and forth between her family's wishes and the guilt she feels as she grapples with their decision not to inform Nai Nai of her cancer diagnosis. As you watch, you become an active participant in the lie, unable to shout through the screen to Nai Nai and unsure about whether or not you would if you could.
Awkwafina delivers on what I believe to be true in the acting world: not every talented dramatic actor has the capacity to go comedic, but any talented comedic actor can go dramatic (I have no authority on the matter but I've just always imagined that comedy is the "harder" of the two to perfect). She seamlessly brings a natural life and melancholy to her character. Zhao Shuzhen's humorous and blunt Nai Nai is a pleasure to watch on-screen as well. Her magnetism comes from that self-assuredness we all strive for, and which most of us won't reach until we are grandparents ourselves. The constant ethical question of whether to tell Nai Nai or not could have easily gotten tired without Wang's excellent character work. The run time isn't long by any means, but the movie manages to flesh out relationships with just a look between brothers or a hug from grandma. Each family member's distinct personalities and expressions of sorrow make the film feel lived in.
It almost had a Wes Anderson-esque style with it's static, strategically framed shots. But Wes Anderson doesn't normally make me cry, if ever. And boy did I cry, and smile, and laugh, and celebrate. You can go to The Farewell to have your heart broken and mended in one sitting, which is a true representation of the complexities of family. And in the end, watching The Farewell felt like flipping through Lulu Wang's old photo album. Not as a stranger, but as a family member, enjoying parts of a whole with each preserved page. It gets an A+ from me!
Once Upon A Time In Hollywood Review
The 9th installment of Tarantino's 10 picture deal with himself is finally here and a recurring comment I keep hearing from people is that it's his most personal. If by personal they mean most self-aware, I agree. Tarantino asks the tough midlife crisis questions of his characters and, by extension, himself. Is Rick Dalton (*cough* Tarantino *cough*)stuck doing the same schtick, unable to reinvent himself? He answers this question by providing us with one of the least "Tarantino" Tarantino movies I've seen from him.
Having officially relocated to LA a month ago, the cruising shots of the area made me fall a little more for a city I'm just getting to know. All of the performances—from Dakota Fanning's Squeaky Fromme to Brad Pitt's Cliff Booth—were engrossing enough to make the day-in-the-life structure easier to engage with. That structure was what I can only describe as disorderly. This, along with its stylistic inconsistencies—a flashback here, a freeze frame there—led to an uneven, almost experimental final product.
Following in the footsteps of Once Upon's messy story, I want to mention two random critiques that I couldn't incorporate well enough into the rest of the review. The low-angle shots of (at times underage) female characters were more reminiscent of Michael Bay than whatever classic director Tarantino wanted to emulate and felt old school in a regressive way. Also, as much of a fantasy as the movie was, Bruce Lee's bit felt unnecessary and was only there to make him look like a buffoon. With Hollywood's long history of marginalizing Asian actors, this move to humiliate an icon who carved out a place for himself in a racist industry really rubbed me the wrong way.
Tarantino excels at crafting memorable dual character moments, so Rick and Cliff were ripe for one that never came. An ebb and flow was lacking, which did a disservice to the tension that could have been built around their relationship. There was also a drastic energy shift whenever it was just Rick on screen that left me awaiting Cliff's return.
It was the ending that ultimately got me on board though. Could those last 20 minutes be shown separately from the rest of the film and get the same emotional reaction from me? Absolutely, because it's a film that is disconnected from itself. Scenes didn't feed into each other emotionally, so each felt like an emotional reset instead. But regardless of that, the revised history of Sharon Tate's gruesome demise provided a great catharsis and a reminder of what could have been for the rising young actor.
Instead of being a film that you can get rowdy with, it was one that you must sit back and relish for its performances and textures of its time and place, which was unexpected. With Once Upon a Time in Hollywood, Tarantino proved that he can escape his own style and try new things, but the jury is still out on whether I enjoyed the departure. A second watch is warranted, but for now, I give it a solid C.
John Wick 3: Parabellum Review
John Wick has been such an unexpected franchise. I remember sitting in the theater watching the trailer for the first one and scoffing at what, to me, looked like a generic, corny action flick. Past me was and continues to be dead wrong. The filmmakers up the ante each time and this one is no different. Innovation is the name of the game in Parabellum, with the creators collaborating to think of the most unique action and settings for their characters to work within. Since the first film, the world of John Wick has been expanded on and this one creates spaces that live and breathe. The set pieces are not inconsequential to the action, but are integral to it. In a library? Let's kill a guy with a book. In an antique shop? Let's have John take apart and rebuild an old gun to use on a fast-approaching enemy. It is wild and ambitious. The choreography in general captures both the filmmakers' passion for martial arts and emphasizes the intricate dance of each fight.
Halle Berry shines as the equally fierce counterpart to John Wick and Mark Dacascos is a breath of fresh air as the antagonist/fanboy to JW. The momentum whipping us from the second into the third installment is non-stop. And, despite what some people may think of the franchise, there IS heart and they build on John's backstory and motivations in this one—it was never just about a dog! As the franchise goes on, revealing more about John Wick could be its downfall since a part of his allure is the mystery behind him, but for now the tidbits we've been given have actually opened up more questions, so they work.
The franchise continues to be pure, unpretentious fun. Its exhilarating action resembles the brutality of The Raid franchise more and more—two of the martial artists from that series are in this—which makes me more squeamish, but makes everything feel that much more bone-crunchingly real despite the ridiculousness of it all. Like Kill Bill, it doesn't even feel fair to judge each installment separately. They run together as one coherent, exciting story and I hope to be seeing more of Mr. Wick on the big screen soon enough.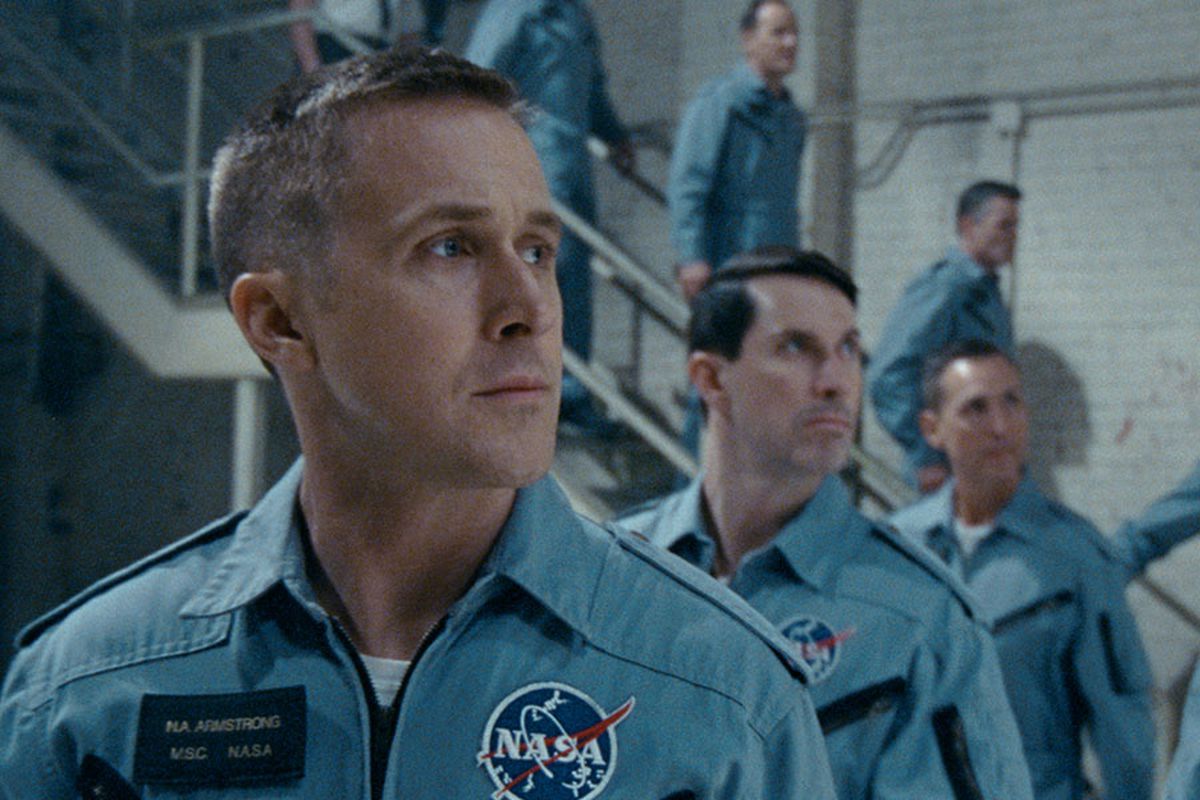 First Man Review
I wasn't over the moon about First Man (sorry, had to). Split it into its elements—score, acting, set design—and I love it, but put it together as a whole and I'm underwhelmed. This is one of those where I can't quite put my finger on why it didn't hold me, but I'll attempt to explain.
Claire Foy gave a confident and vulnerable performance as Janet and even though Gosling's performance was more low-key, it captured the personality of the quiet and humble Neil Armstrong. The death of Neil's daughter rippled through the story, giving it an emotional backbone. I say backbone on purpose because the heart of the film felt skeletal, holding the story up just enough, but not being fully fleshed out. We were always aware it was on his mind, but I never got the sense that I knew much deeper than that. This is something that could have been dealt with through more confrontation between Neil and Janet, but that didn't happen.
The element I disliked the most was the camerawork. It was simply distracting. I was on board with the shakiness and chaos at first and thought it would be used sparingly to convey the disorienting feeling of space travel. However, it didn't let up when we left the spacecrafts, creating whirlwinds of movement where they didn't belong. The overuse of this style made it lose its meaning. Also, I can handle disorientation in a space scenes but it was so excessive at some points that I didn't have any grasp on what was going on, which resulted in disinterest instead of the intended "I really feel like I'm an astronaut now" feeling. That being said, the score was hands down the best element of the film. It beautifully captured precariousness with its theremin and gave the film an epic atmosphere.
The film had incredible moments, but overall fell flat. And while First Man documented our exploration into untouched territory, I wish it had emphasized or given Neil a chance to explore his own unattended grief in more meaningful ways.
Avengers: Endgame Review
Hello to my favorite cinephiles! Who knew putting off one review after another could snowball into 11 weeks of zero content? Life update/excuse of my absence: I recently moved out to LA for a school program where we get an internship in the industry and take in the city as future filmmakers. Non-stop sun has been amazing, but it has also put me in a sort of vacation mode.
However, I'm jumping back into one of my favorite hobbies (aside from baking) with Endgame! As neutral viewers of the Marvel franchise, I was shocked at how my friend and I ended up being the most hype people in our theater. I went in blind and unexcited and I came out of those theater double doors a convert. Marvel's safe plays have always been a major issue for the franchise, but the choices are bold in Endgame. They go big when you don't anticipate it and small when you least expect it. By the end of the first 10 minutes, my mouth was AGAPE.
Endgame respected its audience in this way and utilized a slower pacing in its first hour to allow for a bigger and better build up to future action. Those action set pieces were genuinely interesting and playful, servicing the fans as much as they served the plot. Not since, "We are Groot", have I cried in a Marvel movie, but the emotional moments in this one resonated so well. The movie took its time to let us sit in its moments of grief and reunion and prioritizing those moments made the action mean so much more later on.
It's weird because for many blockbusters, including a decent amount of Marvel movies, they feel like they're made by a team that just wants to get something over with. Endgame was clearly put together with love for the source material and fans, and it shows. It was an exhilarating watch that took what the best of Marvel can be and honed in on it. The franchise—like the characters inhabiting it—came full circle in terms of realizing its flaws and doing everything in its power to rectify them. Now I'm sure there are things I could nitpick, but this is my first review back in a while and I'd rather gush about the good for now. I can actually say that I loved this Marvel movie 3000!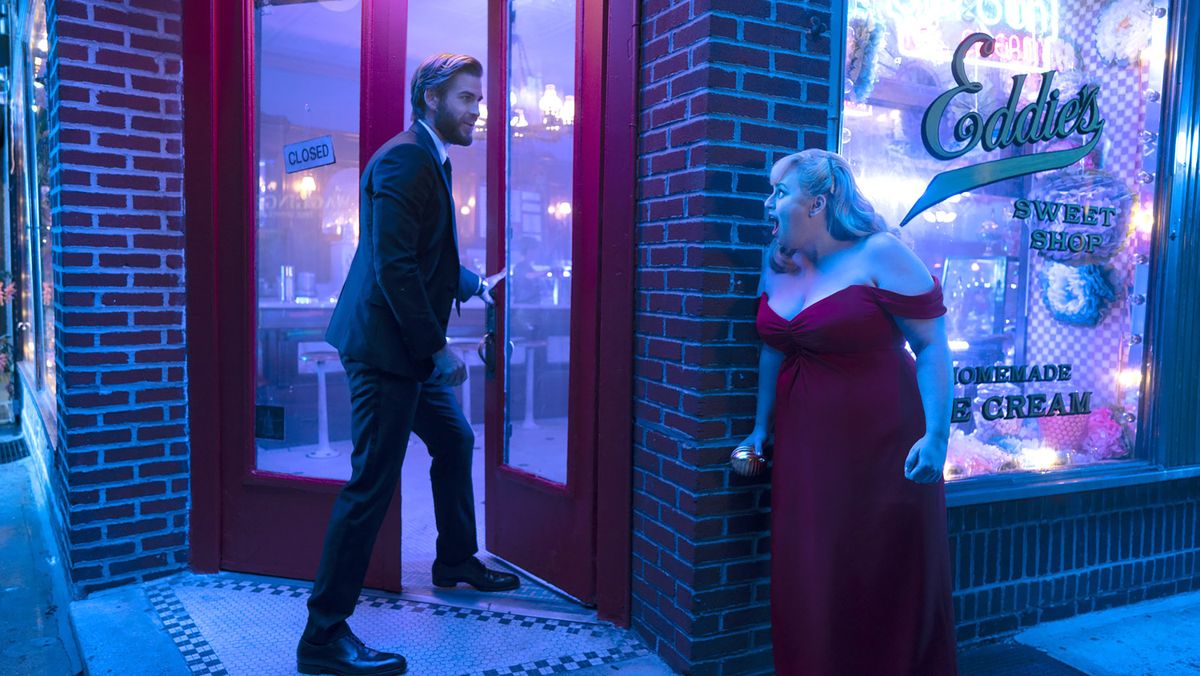 Isn't It Romantic Review
Happy Belated Valentine's Day to all of the movie lovers out there! To celebrate, I saw Isn't It Romantic? last night and am happy to report back that it was delightful. The cast had a lot of chemistry, and not the manufactured kind you can find in a bad rom-com. It was clear that Rebel Wilson, Adam DeVine, Betty Gilpin, Priyanka Chopra, and Brandon Scott Jones had a blast on set. They all played their roles well in the real world and it was fun to see their roles flipped in the freak show that was the rom-com alternate universe.
From the plastic perfection of the setting to our protagonist's every little move being beguiling to men, it spoofed every rom-com cliche that it could. However, in the comedy department, some deconstructions were more effective than others. At times the movie was content with simply pointing out a trope in exchange for a laugh instead of making an actual joke about it, but there were enough bits that worked.
The writers demonstrated a love for the genre, but grappled with its problems, too. And they didn't stop at highlighting the issues--of representation, unhealthy love, female rivalries, etc--they did the work of fixing them in the movie. This endearing rom-com brought a level of freshness to a genre we know all too well, and it was hard not to smile through its run time--and honestly a little hard to keep a tear in. I'd give it a B+!
The Lego Movie Review
The Lego Movie is something of a paradox to me. It's a franchise entirely centered around a product that one could argue is just a giant commercial for said product. You would think cynical, lazy, cold-hearted writing would come out of such a vehicle and yet, Lego Movie: The Second Part had some of the best content for kids I've seen on the big screen in a while.
It was as uniquely animated as the first--now featuring a morphing queen who was so much fun to watch on screen--and as quick-witted as before (along with an almost breakneck pace). It also had great messages at the center of it that weren't just tacked on, but explored in a meaningful ways. Everything's not always awesome, and that's ok as long as we still hold onto hope for those awesome moments in life.
Emmet being with his polar opposite, Rex Dangervest, offered a delightful dissection on the movie heroes we often see who are dark, cold, and oh so brooding and how those qualities shouldn't necessarily have value in the real world. It also made it a point to say that growing up doesn't have to mean being cynical about the world and the people in it. We can all be Emmets! I'd give it an A!
The Favourite Review
Yorgos Lanthimos has graced us with another twisted project that transposed his voice onto 18th century England and lost nothing in the process. It paired a scathing sense of humor with complicated characters, which made for a tragic delight to take part in. Rachel Weisz's cut-throat wit and Emma Stone's conniving charm competed for the screen as much as they did for the Queen's attention. They were both impressive in their roles but Olivia Colman devoured--I mean took--the cake, for her performance as the unstable, broken Queen Anne.
All three of them were tied together by their past traumas, which propelled each woman into a vicious game of self-preservation that ironically ended in them losing more of themselves. Lanthimos proved that comedy and complexity can coexist as he explored the deeper reasons--loss, control (or lack thereof), love, etc.--for why the characters butted heads.
And that complexity left me feeling uncertain about who to feel sorry, pity, anger, or hate for. Because it can be hilarious AND take its subjects seriously, The Favourite reigns as one of the best of the year. I'd give it an A+.
PS: It's competing for first place for my favorite final image of the year with First Reformed.
Spider-Man: Into The Spider-Verse Review
Similar to "masterpiece" and "this is [insert actor]'s best performance to date", people tend to overuse the phrase, "like nothing I've ever seen before." However, this is the rare occasion where it actually applies. Spider-Man: Into the Spider-Verse was a burst of fun on the big screen. The movie and its characters had so much life. The kinetic, comic-book-brought-to-life animation style was mesmerizing and provided a hopeful antithesis to the uninspired style of Illumination and the likes.
Beyond the action and visual frills, Into the Spiderverse made it a point to keep Miles' relationship with his dad planted at the center of the film. This, along with Miles' friendships with Gwen and Peter Parker, helped lift it from a generic superhero plot line to a heartwarming coming of age story, with Miles growing into his powers as he grew into himself. The playful ins and outs of the story pushed the pacing in an entertaining way and all of the spiderpeople (and pig) bounced off of each other which created a web of charm that connected them all. I have absolutely nothing but good things to say about Spider-Man: Into the Spider-Verse and as much as I adore stop motion animation, this one takes the cake for best animated movie of the year for me over Isle of Dogs. I'd give it an A+!
PS: I have to gush about the representation in this film. Miles has a line near the end that goes something like this: "If you didn't already know you could be Spiderman, I hope you do now." My eyes welled up thinking of all of the children of color (and little girls) who would be able to see themselves in this movie ️
Widows Review
Steve McQueen is one of my favorite filmmakers with a trio of masterworks to his name: Hunger, Shame, and Twelve Years a Slave. So, naturally Widows was one of my most anticipated of the year. You can imagine my disappointment when I walked out of it feeling empty.
The plot wasn't written for the characters in it. I could have replaced all of them and it would've been the same story. And it was a shame because there were some interesting characters that didn't get their due time/growth because the plot didn't make room for it. The disconnect between plot and character also made motivations and psychological states unclear. On top of there being a lot of characters to tend to, engaging subplots and thematic elements kept getting introduced and puttering out because there was simply not enough time to address and close each of them.
This goes without saying, but I will give my praises to the queen Viola Davis anyway. She's always incredible. All of the performances, for that matter, were pretty solid and I was especially impressed with Michelle Rodriguez since I've only seen her as the device for corny lines in movies. But even with a great ensemble cast, the heist crew had very little chemistry. Daniel Kaluuya can act the bejesus out of anything given to him, but I couldn't stand the evil henchman. My issue wasn't with performance, but with the character itself being a cliched ball of try-hard villainy.
Widows was ultimately a disappointment but I'm holding out hope that there's a three hour cut out there that could rival McQueen's previous works. I will grieve the movie that could have been in the meantime. (C)
SPOILER SECTION OF REVIEW:
I consider Steve McQueen to be a daring filmmaker so it was disheartening to see Widows wrap up like a bad "where are they now" credit sequence at the end of an ensemble comedy.
I also saw the twist coming from a mile away and was hoping they wouldn't do it, but when they did, nothing even happened with it!!!
A Star Is Born Review
A Star is Born was a piece of bare bones, back to basics entertainment. It was a predictable story of two artists--one on their way into the music industry and the other on their way out--in love. Among the dazzling performances and big name actors, the movie never lost track of its heart. Each character (except for the one-dimensional manager) was treated with a great deal of empathy. It had its corny moments, but they were all done with a sincerity that made me inclined to forgive. With Lady Gaga and Bradley Cooper's chemistry and an ownership of its melodrama, it worked.
This ballad of love swept me off my feet with its spotlight on the small moments, but also brought me down to reality by focusing on the hardships that come along with caring for someone with deep-seated issues like addiction and insecurity. The movie didn't make it Ally's job to keep Jack on track, it always put the responsibility on him and his unresolved issues and in this world where people blame women for their male partner's flaws, I appreciated this.
A Star is Born delivered on everything it promised; the chill-inducing music, the timeless love story, and the performance of a lifetime for Gaga (despite playing someone who went on a pretty similar journey to her own, I was never sitting there thinking of Gaga, only Ally). The movie might be a turn off to some who are looking for surprises--and trust me I'm the first to demand more original movies--but the authenticity of its storytelling was something to admire and it resulted in a remake that was far from being shallow. I'd give it an A-!
White Boy Rick Review
"The Youngest FBI Informant," was clearly the headline the creators of White Boy Rick latched onto, but it should have been a footnote in the movie. It might have been the lack of a bold style or the choice to tell the story in the most conventional way, but Rick's informant days were surprisingly the least interesting parts of his life. Only toward the end did I truly feel like I was watching a character study rather than a bland retelling, but by then it was too late.
Newcomer, Richie Merrit, showed potential as a performer, but I'm a sucker for unprofessional actors trying their hand at it. Matthew McConaughey wasn't quite the scene-stealer I was expecting but was able to bring the most depth to his character. Also I don't know what is going on, but Jennifer Jason Leigh has been wooden in the last two movies I've seen her in and it is extremely distracting. RJ Cyler, on the other hand, should have been given more to do because he lights up the screen when he's on.
Family, specifically Rick's relationship with his dad, was where the film found its heartbeat. However, it kept trying to make the point that Rick found a surrogate family in the Curry's (Jonathan Majors and RJ Cyler) but didn't treat them with that same heart. The black men and women who were clearly a huge part of Rick's life in reality were placed in the backseat of the fictionalized version, with flimsy characterization and brief, superficial encounters.
This brings me to the most glaring issue in the movie: pacing. Because the timeline was sprawled over so many years, it had to fast forward through critical moments that I wish had more depth. White Boy Rick had a lot of potential to humanize issues like poverty, addiction, and our broken prison system as a result of (or should I say made worst by) the war on drugs, but didn't give itself enough time to let its characters and ideas to flourish. I'd give it a C.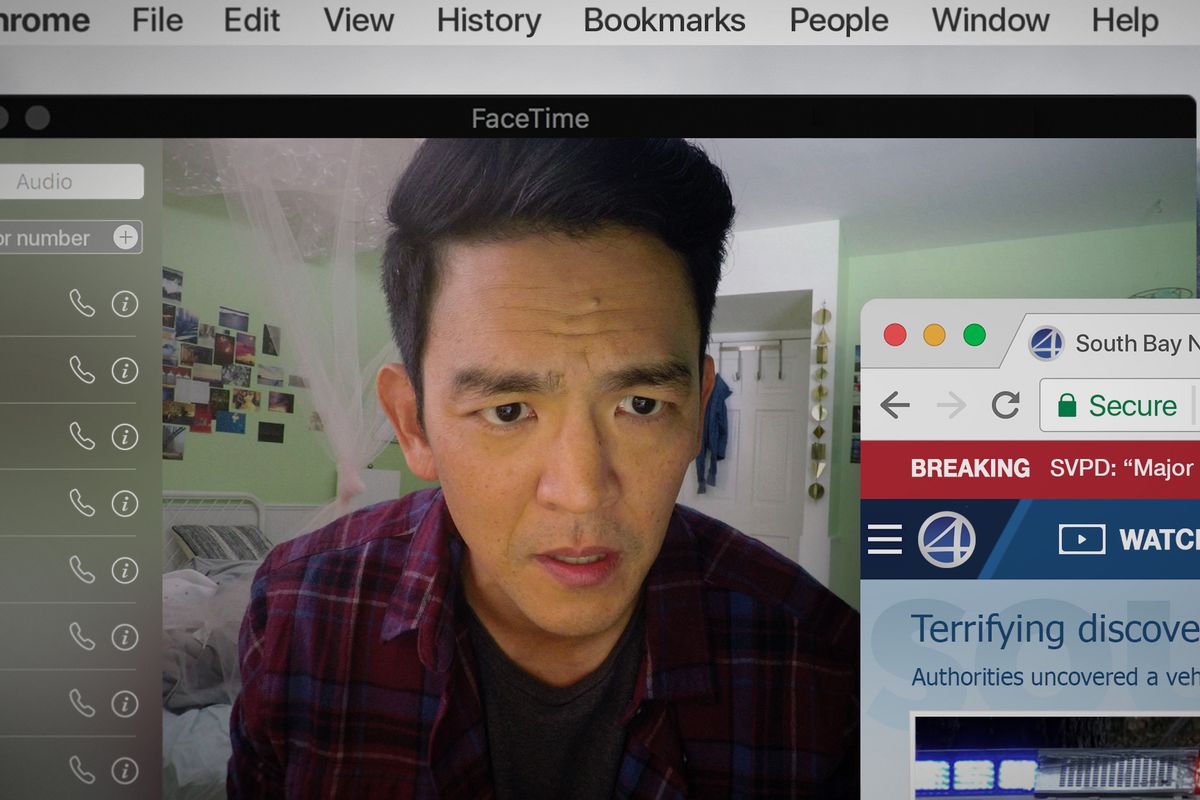 Searching Review
Searching took what could have been a gimmick and elevated it to a flawlessly structured tale of mystery. Viewing characters solely through a computer screen gave the movie a fly on the wall perspective that could have created a sense of emotional detachment. However, Searching avoided this by building its narrative around family. It was impressive how it used its electronic device as a plot device, with frantic googling providing the same adrenaline rush as a car chase sequence.
The movie had innovative storytelling that didn't look at itself like, "how cool are we for this?", but instead made its characters a priority. John Cho's performance as David Kim, a father who was out of the loop of his daughter's digital (and emotional) life--by choice for the most part--showed the exhaustion and panic that comes with trying to catch up. It kept me guessing until the end, with each page on the computer screen revealing a new piece of the puzzle.
"I didn't know my daughter," was the most terrifying line spoken in the movie. It encapsulated a parent's worst nightmare along with the truth that there will always be things we don't know about the people we're closest with, but--as demonstrated in David's journey--we should always keep searching. I'd give it an A-!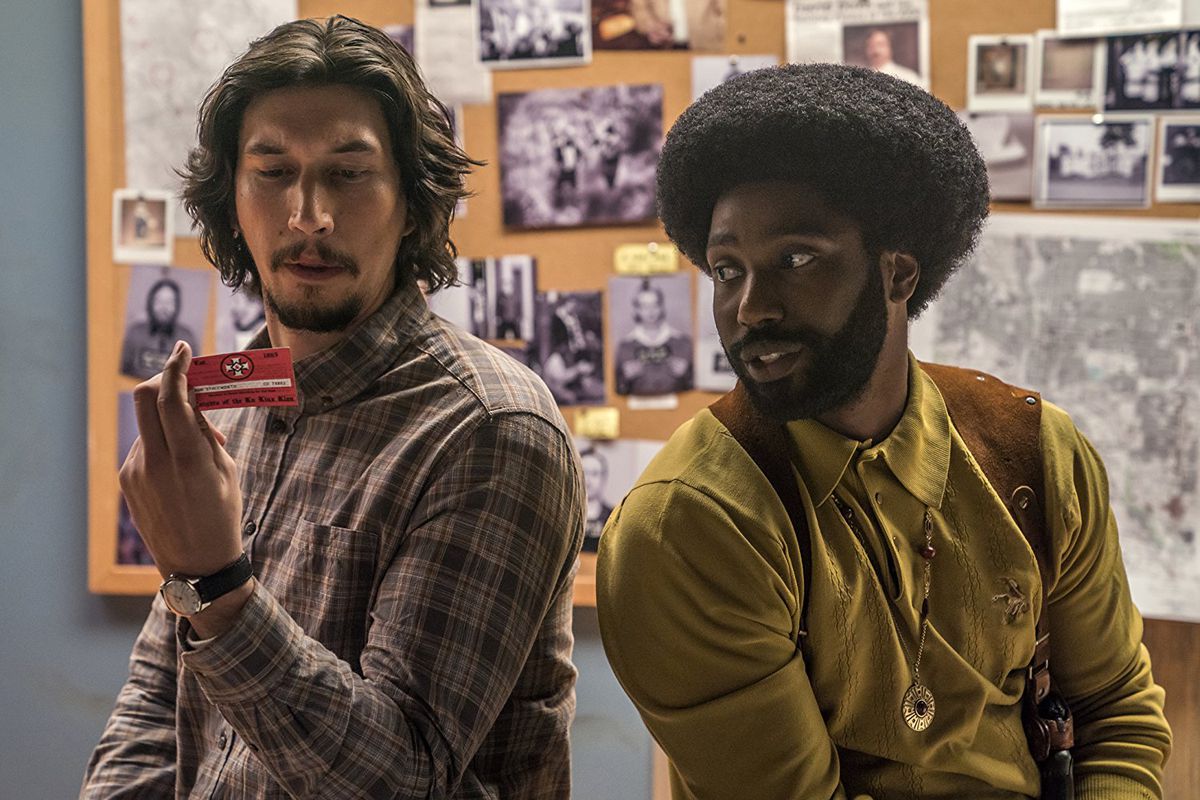 Blackkklansman Review
Blackkklansman is the wake up call that America desperately needs right now, but it wasn't preachy. Instead, it taught its lessons through the poignant weaving of historic and current racial divides to create an ugly picture of a nation that hasn't come far enough.
With big shoes to fill, John David Washington did an amazing job embodying the duality of being black in America; a sort of abusive, unrequited relationship that places him in a position of both hope for what could be and deep pain associated with how things are. The tug and pull of what's expected of us in the eyes of both white and black people was perfectly displayed. Ron's personal activism looked very different from his girlfriend's, and this emphasized the fact that black people are not a monolith when it comes to how we create change.
Also, when I see white supremacy in media, the men are mainly highlighted. But white women have been condoning, participating in, and cultivating racism since the beginning and Spike Lee did not let them off the hook here.
It was misshapen in terms of pacing and most of the attempts at humor didn't land for me (again, timing was a factor in this), but any complaint I had was put to rest by how emotionally resonant it was. It was a film that demanded to be heard and I hope (white) Americans hear it loud and clear. I'd give it an A-! #RIPHeatherHeyer

PS: The way Spike Lee accentuated blackness in the student union scene was beautiful.
Christopher Robin Review
In a day and age of nostalgia for retro video games and Star Wars movies, Christopher Robin made me feel nostalgic for the toys that I most associate my childhood with: stuffed animals.
I had my own Pooh in the form of a brown bear I so cleverly named Brownie, who is now a constant reminder of simpler times that should be held onto through the drudgery of adulthood. This was the message the movie was trying to convey, but it presented its ideas in sometimes contrived ways that diluted the power of them. Also, Christopher Robin's personality seemed to get lost in the adventure of it, making his evolution feel less earned.
The stars of the movie, however, were Pooh and friends. Their designs were adorable and Pooh's infantile word jumbles in combination with Eeyore's life-loathing made for a humorous time. Pooh's carefree attitude reminded me of what it's like to be a child and why that mindset shouldn't be abandoned. It was sweet and might even be my favorite live action Disney movie so far, but much like Christopher Robin's fuzzy friend, it left me hungry for more. I'd give it a B!
Eighth Grade Review
When I look back on middle school, I cringe and wish I could have had a remote to skip through it. In Eighth Grade, however, Bo Burnham treated the time period with such care and respect that it made me want to revisit it. I forgot how formative those years were and movies tend to be as well. We normally see high school to college narratives and completely ignore how huge the step from middle school to high school really is.
Bo Burnham took simple settings and heightened them to the level that young adults feel. A school became a war zone, a pool party became a jungle and a mall outing became dangerous (this one didn't need to be heightened, it was heart wrenching as it was). That's not to say that scenarios were exaggerated in terms of their authenticity, but the sensory portion of it all was intensified. Elsie Fisher embodied anxiety, doubt and that little gleam of hope that was self-assuredness unlike anyone I've seen in recent memory, bringing me to the edge of tears with how accurate her performance was.
Burnham respected the subject he captured, looking at middle school not from an outside perspective, but from the demographic itself. Because of this, the film wasn't an assumption, but an answer to what being young in today's world is like. It was funny in a genuine way, finding humor in the hiccups of adolescence and the absurdity in adults trying to connect to youth. Eighth Grade was a time capsule of the digital age as it is right now--memes, midnight scrolling, google rabbit holes and all--and while it had its criticisms on the disconnect people may feel in this era, it never wagged its proverbial 60-year old finger at the kids, but at the adults in their lives. It was a heartfelt, empathetic watch and my favorite movie of the year so far. I'd give it an A+.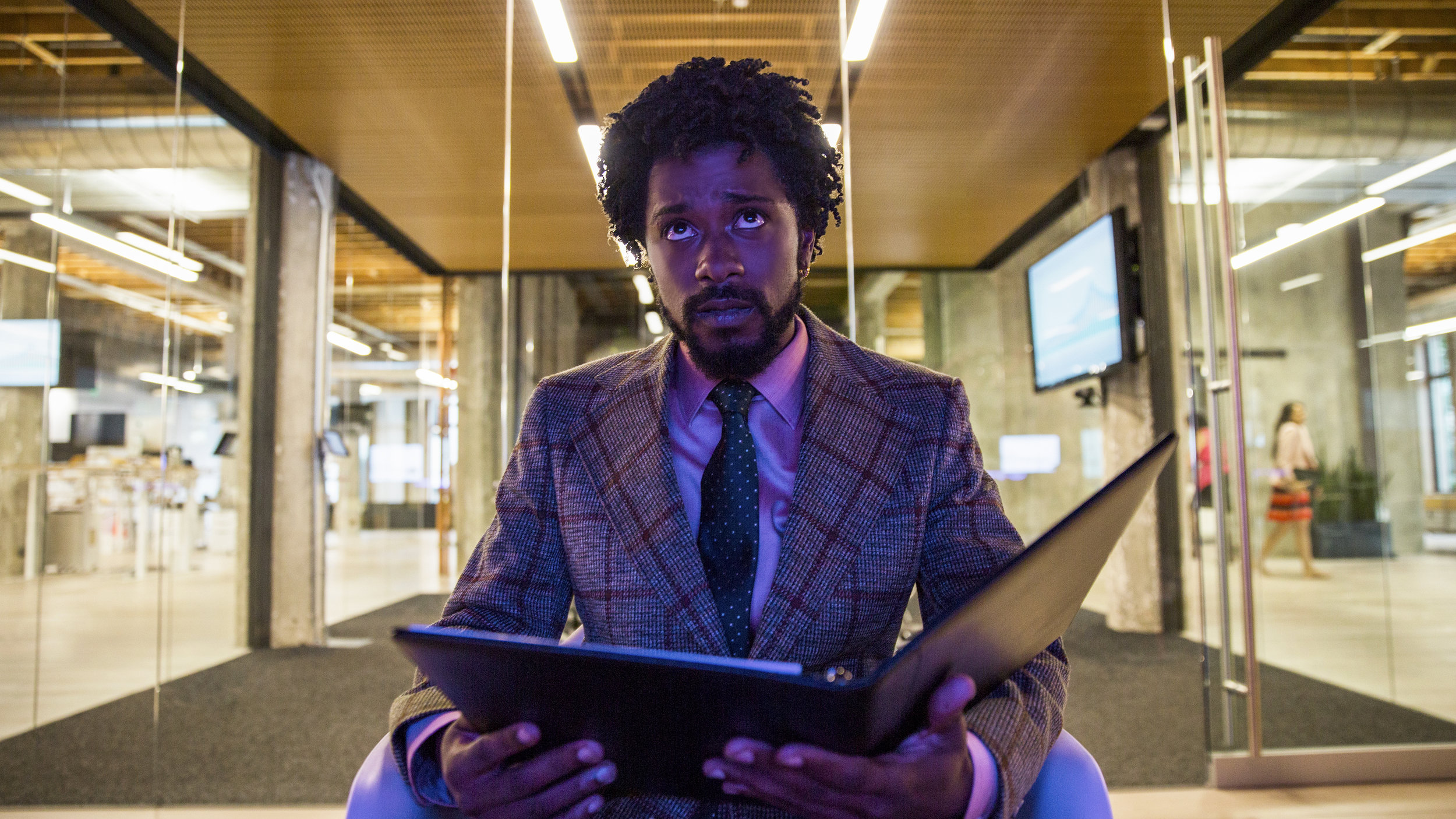 Sorry To Bother You
Watching Sorry to Bother You was like seeing an artist paint a live piece. The writing felt improvisational, the visuals were playful and it turned out to be a wholly original creation. Boots Riley clearly had a lot of ideas going into the project that weren't all fully synthesized in the end, but his unapologetic voice showed so much potential. He was unafraid to get wild with it and that fearlessness created a space and narrative that was always unpredictable.
Now, sometimes Riley was throwing everything he could at the audience, which meant the story didn't always stay focused and the humor didn't always land. This aspect reduced the potency of all of the elements he incorporated. So, it wasn't a flawless debut film, but I can't say it wasn't a unique experience.
Cinema excites me in many ways, but there are two that I want to point out. One is the way that movies can be a mirror of reality. The other way is how cinema can be a rejection or reconfiguration of reality. The latter, at times, can get the wheels in our heads turning more than anything else and Sorry to Bother You knew this. The movie spoke to the chaotic and disorienting times we live in and tried to reconcile it all with a message of active resistance to those in power handing out rules to the rest of us. As a film, it led its purported resistance by example by being unlike anything I'd seen before. I'd give Sorry to Bother You a B-! (PS: Lakeith Stanfield should go ahead and star in all movies from now on)
Incredibles 2 Review
Should we follow unjust laws or advocate for reform? To what degree has consumerism stripped authenticity away from our real life experiences? How does mass media impact our perceptions of the world? These were some of the interesting questions brewing in the long-awaited sequel to The Incredibles. While I was ultimately underwhelmed by the follow up, the fact that it touched on these timely ideas was impressive.
The family dynamics in the movie still worked and the addition of Jack Jack's "jack of all traits" powers was charming in the way it symbolized the unlimited potential of babies. However, the conflicts that the Parr family went through--with the villain, but more so between themselves--felt repetitive, seemed to stay at the same intensity throughout and were too easily resolved.
Despite some of the issues I had with the movie, Brad Bird excelled (as always) at compelling action sequences that rivaled any of Marvel's "punch faceless others" orgies. They were fun and utilized a unique set of superheroes to create dynamic, engaging visuals. But for the amount of physical danger our heroes were in during those sequences, the movie as a whole played it safer than the original, which was at the root of my disappointment. I'd give The Incredibles 2 a B-!
Hereditary Review
I've had 24 hours to recover from Hereditary--i.e., not enough time. But my hands have stopped shaking long enough to write this review so here we go!
Hereditary was a deeply unsettling viewing experience. Its sound design had a lot to do with that. It captured a sense of paranoia and felt like sitting alone in a quiet house, being startled by any little creak.
Toni Collette gave a haunting performance as the matriarch of her family. Her anguish pierced through the movie and she--along with Alex Wolff who was equally as impressive--embodied intergenerational trauma.
The lingering pace of the first half--which was almost too slow at first--was paid off with the intensity of the second half and, in contrast, made those heart-pounding moments more potent. The disturbing imagery throughout made my skin crawl.
The film's ambiguity was abandoned in the end, but for the most part Hereditary acted like the darkness it harnessed, obscuring the view of what lurked in its shadows, making me want to look away and hoping whatever was on screen would be gone when I opened my eyes. I'd give it an A!
First Reformed Review
In one of First Reformed's early scenes, Reverend Toller tells a troubled young man that you can't have hope without despair. This conversation set the stage for the film's meditation on whether the two can realistically balance out or whether we all fall victim to one--a hopefulness that ignores reality--or the other--crippling despair that destroys motivation). Ethan Hawke's character's crisis of faith had less to do with his god and more with humanity itself. The bleak atmosphere and the powerful visuals of decay and isolation captured Toller's anxieties around what humanity will bring onto itself in the future--and, really, what it's already brought to its present. Ethan Hawke embodied a quiet sensitivity and a constant sense of being at the brink of bursting at the seams. Despite its protagonist's growing fears, First Reformed as a film was unafraid to find the pulse of and speculate on our current times. I'd give it an A+! This one is going to stick with me and I thank Paul Schrader for that.
You Were Never Really Here Review
You Were Never Really Here made me want to write poetry right after. This, I suspect, was because it often played out like a great poem, with its expressive editing and visceral visuals. The film flowed between memory and the present so seamlessly, demonstrating how inextricable the two things were for Phoenix's character, Joe. Phoenix was incredible in the role, bringing a brooding presence to the film. But he wasn't your "badass", mysterious Driver from Drive. Instead, he was a grounded, troubled man who fought demons that haunted him more than anything or anyone else on his quest to save a little girl, Nina, from sex trafficking. I truly appreciated how the violence was shot in the movie. It was never treated as a centerpiece to revel in, but was always placed at a distance from the audience and portrayed in a gritty way that made you recoil rather than cheer it on—much like it made Joe recoil as a kid. You Were Never Really Here was a devastating, stylish portrait of the rippling, cyclical effects of abuse that crossed the childhood trauma of Joe with the current trauma of Nina and left me heartbroken in the process. I'd give it an A!
A Quiet Place Review
I read the screenplay for A Quiet Place before the movie and I was amazed at the momentum and emotion it was able to capture in just 68 pages of little to no dialogue. I could not wait to see what John Krasinski did with such a flawless script that acted more as an entertainment piece of its own rather than a blueprint. The final film captured the feeling of the script and made lots of changes that always worked, sometimes better than the screenplay.
A Quiet Place makes you hold your breath with the characters thanks to its impeccable sound and unsettling creature design. Its jump scares--the bane of my horror-watching existence--were actually organic to the story and world. The film is uncertain about what the creature can and can't hear at times but it draws you in enough with the terrifying nature of it all that those thoughts can be suspended.
The silence that the family is pushed into is meant to emphasize the father and daughter's inability to communicate, with or without a faceless, clicking beast in the picture. While the portrayal of this theme is inconsistent at times, it ultimately provides the film with an emotionally grounded core. A Quiet Place succeeds in creating terrifying images and heartfelt moments between a family fighting for normalcy. I'd give it an A-!
PS: It features my favorite final moment of a movie so far this year.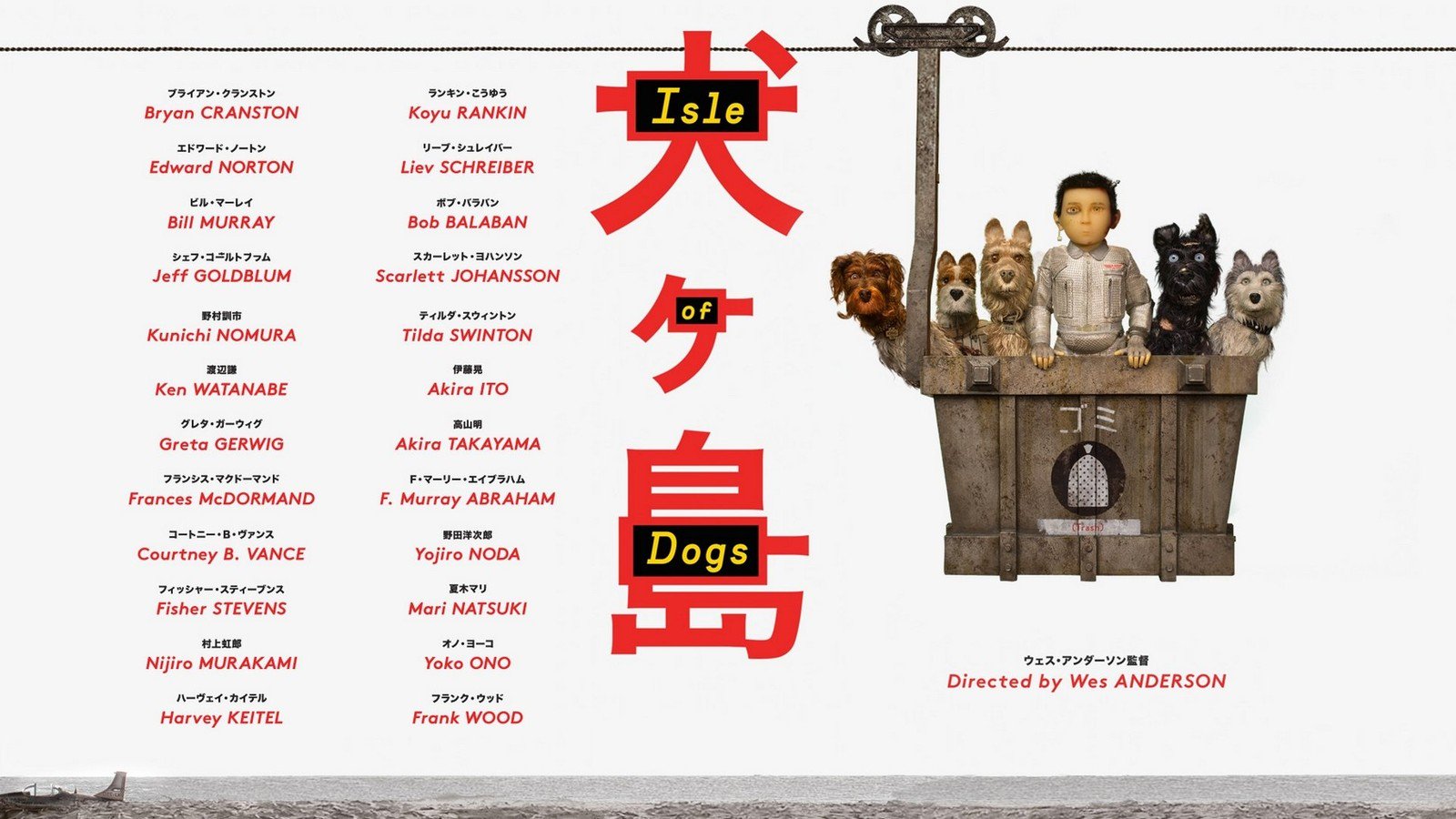 Isle of Dogs Review
Stop motion animation--with its meticulous beauty-- has proven once again to be so well-suited for Anderson's visual style that I would like him to utilize it exclusively from now on. Isle of Dogs, aesthetically speaking, was flawless. It also had the quirky, quiet humor that we've all become accustomed to in Wes Anderson's movies.
While I typically enjoy Anderson's style, for the first time, I felt that the story was bogged down with it. Because Anderson is snappy and quick, he didn't let us sit with scenes for very long. It became a sort of "onto the next one" rush that took some emotion out of the experience. Also, I loved the use of the Japanese language and the translators were fun at first, but they became distracting and made it so the language wasn't really there at all, just pushed into the background. I wish Anderson had implemented subtitles instead, which still could have captured his brand of humor and brought the language to the forefront.
Despite those problems, Isle of Dogs was a marvel to look at and featured some charming pooch pals on a quirky adventure that'll make any Wes Anderson fan feel at home. I'd give it a B+!
Unsane Review
Unsane was an expertly crafted psychological thriller that had the walls of its hospital close in on me right along with the protagonist. It toyed with its audience, leading us down one corridor of conclusions to another and takes the trope of "stalking for love" (a phrase I'm stealing from Pop Culture Detective on YouTube) to a skin-crawling extreme. I was held captive by Claire Foy's intense performance which embodied paranoia and psychological strain. I'd give it an A!
Thoroughbreds Review
The sawdust smells great here, but you're still in a hamster cage," was my favorite line from Cory Finley's confident directorial debut. Finley knows exactly what he's doing and it showed in his precise storytelling. Thoroughbreds had a crisp, bold aesthetic and a wickedly fun premise but it's a shame that its themes were prioritized over its characters. While Finley succeeded in making a statement on the irony of how excess can leave people empty, he unfortunately ended up with a film that felt hollow itself. Also, because Thoroughbreds relied on its premise to keep things interesting instead of creating real people to keep the audience glued, when the premise lost some steam the movie as a whole suffered.
I love a good psychopath (Seven Psychopaths, American Psycho, etc.), but Amanda did not live up to her predecessors in the psychopathic cinematic universe. She's played exactly as she's framed: emotionless. This means Finley achieved what he wanted from Olivia Cooke's performance but it left Amanda without a personality or if she had one it could be summed up as "dull". The same could be said of Lily's personality, but the character's insidious innocence was an appealing aspect that set her apart. Anton Yelchin's Tim pushed everyone else off-screen with his erratic magnetism and the character was the only one who felt like a real person. Again, this was probably intentional on Finley's part to showcase the humanity of struggle (his story of riches to rags isn't quite the struggle we're used to but it works in comparison to Lily and Amanda), but on an emotional level, excluding human elements in Amanda and Lily didn't do much to reel me into them or their friendship.
By design, the film didn't want you to empathize with the protagonists and, in a way, that was refreshing. In another way, it hindered the film from having much depth. However, as a directorial debut, Thoroughbreds was strong and I'm excited to see what twisted story Corey Finley puts out next. I'd give it a B-! PS: The score is so absorbing and unique!
Annihilation Review
I wanted to love Annihilation, I really did. And maybe that expectation of love was my first mistake. My second might have been reading the book before I watched it because I saw what it could have been and, to the story's detriment, what it became. While I don't want to make this review a straight comparison (because I know adaptations will inevitably be different, even wildly so, which I'm all for!), I do want to say that the movie did not capture the unsettling essence of the book for me, which is the least the adaptation could have done.
The movie's premise promised a mysterious trek into the unknown, but the dialogue-heavy finished product made the "unknown" blatantly known too quickly and too frequently. If mystery is what you're aiming for, subtlety should be what you employ. There was barely an inkling of subtlety in Annihilation. I'd like to think at some point there was a version of this movie that actually trusted its audience, but I'm sure that got hacked by Paramount. All of the characters spoke their minds or told random, useless backstories that offered nothing of value to the story or the protagonist. There was also zero tension between the group of scientists for the majority of the movie (because, again, everyone makes their intentions known) and when tension did erupt it felt contrived since there was nothing building up to it.
When the movie should have been subtle, it was blunt. When the movie should have been more clear, it wasn't! I was so frustrated by multiple occurrences (i.e. the scientists waking up with no recollection of the last 4 days) that had no bearing on the plot. They felt tacked on to make things seem more eerie, but since those elements were never revisited or didn't actually effect the characters, they held no weight!
The world of Area X and its rules were explained directly to us instead of being observed by us like we were along for the expedition. And the bigger problem here, besides the violation of the classic "show don't tell" rule, is that the horror of Area X is precisely that no one understands it. SO, explaining everything about it took that sense of fear away and left nothing to ponder.
If Annihilation as a whole was like its last 20 minutes--a mysterious, deeply unsettling psychological horror--I would have loved it. Instead, it was a very surface story for the most part that disappointingly devolved into a creature feature for two thirds of its runtime instead of embracing the head trip that Area X is meant to be. That's not to say they can't change things from the book, but they clearly kept the idea of Area X messing with your mind in the movie but never truly followed through.
Annihilation was dazzling and it introduced some interesting ideas of destructiveness and evolution of self. But the key word there is "introduces". The narrative never pulled these ideas and themes together into anything emotionally meaningful. Instead it waited until its finale to challenge its audience, which was too little and too late for me.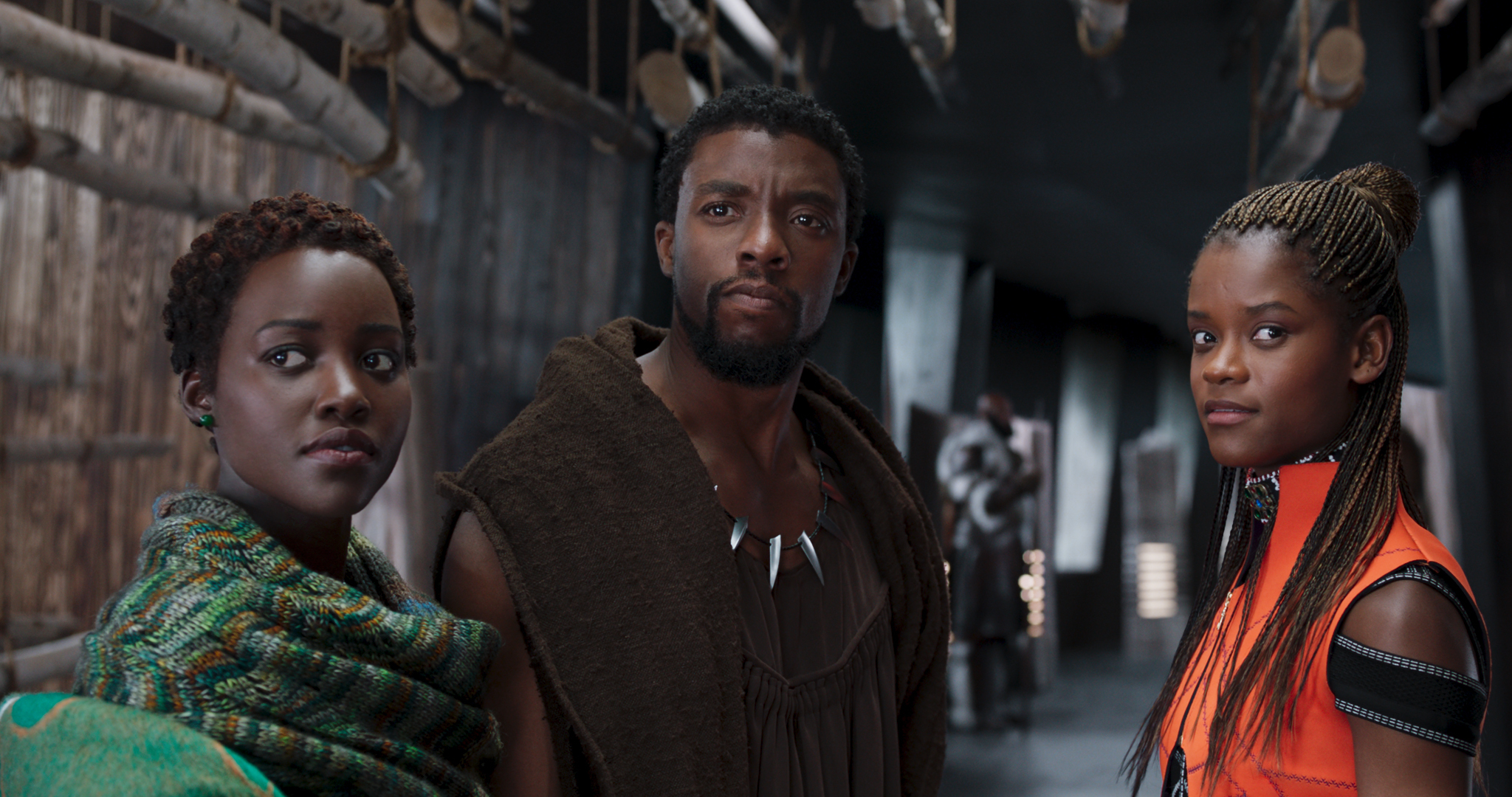 Black Panther Review
Coming off of the heels of Thor: Ragnorok (which you guys know I hated), I was at my tipping point with Marvel fatigue. But my love for Ryan Coogler and Michael B. Jordan was still strong and I was pumped for Black Panther. Thankfully the movie delivered
with an uncharacteristically intimate story for a Marvel movie filled with compelling characters and beautiful art direction.
The world of Wakanda, with its vibrant costumes and slick architecture, was visually stunning. Its celebration of various African cultures created a palette unlike any other MCU movie I've seen. Thematically, it also touched on tough subjects like oppression and revolution that were refreshing to hear discussed in a serious way without (for the most part) being undercut with a joke.
The aspect I loved most about Black Panther, and the one that set it apart from most Marvel movies (I'm looking at you Ragnarok) was its complex villain. Erik Killmonger is up there with Zemo for me with his believable motivations that were more personal than, "I want to rule the UNIVERSE because…uh…because I said so." Michael B. Jordan played him with a smooth swagger that was magnetic. Killmonger also served as a worthy opponent to T'Challa, not too powerful and not too weak. His philosophy of destruction, which understandably came from a place of rage, also countered T'Challa's philosophy of knowledge being a key to overcoming oppression. The differences between the two pointed out how the society you're born into--and how that society treats people who look like you--has a lot to do with your world view.
Although T'Challa may have had less screen time than expected, the movie made up for it with a cast of developed supporting characters. Whether it was Andy Serkis' maniacal Klaw or Letitia Wright's intellectual Suri, each character brought their own unique personality to the table. Black Panther's female characters were fierce, sure of themselves and well-rounded people complete with goals, failures and depth. I was able to stay invested in action sequences that weren't always the most energetic (although the momentum that I was seeing versus the momentum I was feeling during the action improved as the movie progressed) because each well-written character had stakes in those scenes.
By rooting its larger conflicts in personal adversity (felt by both the protagonist and antagonist), Ryan Coogler pulled off the impossible task of making a Marvel movie feel fresh. Apparently many critics think every new Marvel movie feels "fresh", but that hasn't been true for me since the first Guardians of the Galaxy. Black Panther gets an A- from me!
12 Strong Review
In my quest to catch up on Oscar contenders, I only got around to one 2018 release this month: 12 Strong. The true story of horse soldiers fighting in Afghanistan contained explosive spectacles and its focus on diplomacy and teamwork with allies was refreshing.
That being said, the movie always felt inauthentic with pep talks that were on the nose, unearned sentimental moments, and "funny" banter that was often misplaced and corny. While the cast had charisma (with a particularly compelling performance by Navid Negahban), the characters themselves were dull. A remedy for this would have been to rid the movie of its pointless subplots--which had no emotional weight anyway since they were given no time to flourish (lollipop boy anyone?)--and use the extra time to delve deeper into its main character's shortcomings and growth as a leader. 12 Strong assumes its audience should already be behind its main characters because "patriotism", but that assumption produces lazy character work that doesn't actually get us closer to knowing these brave men in an intimate way. I'd give it a C-!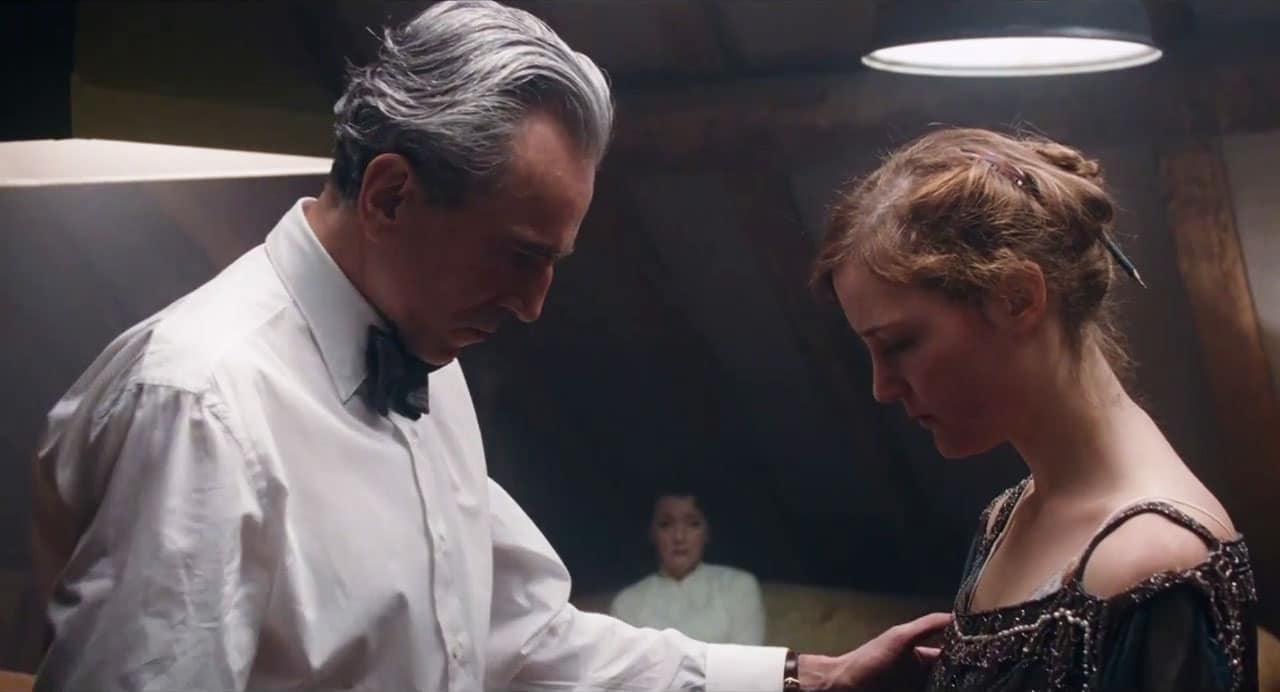 Phantom Thread Review
It's hard to put words together for how I felt about Phantom Thread and the reason for that difficulty comes down to my expectations. I was expecting a serious, dark drama of epic proportions...and then the movie made me laugh. I was thrown for a loop and had to recalibrate my mindset for the remainder of its runtime, which was exciting in a way.
Daniel Day Lewis was more reserved than usual as Charles James, a dressmaker, which worked really well with the antisocial behaviors of the character. I want to give more props, however, to Vicky Krieps. She held her own against one of the greatest performers of our time with her portrayal of Alma. Her performance was simultaneously gentle and striking, which made her character completely unpredictable.
That unpredictability extended to the film as a whole. Because Phantom Thread defied some conventions of the "tortured genius" cliché, it maintained an air of freshness in the midst of its stuffy, 1950s London setting. The movie reminded me of The Beguiled with the way it went in a different tonal direction than I anticipated. This tale of obsession and control had a strange sense of humor. The experience of laughing on many occasions during a film that seemed, on the surface, to be Oscar bait was one I'd never had. That unique viewing experience along with stunning costume design and a haunting score was what has made Phantom Thread stick in my mind since I saw it. I'd give it an A!
Call Me By Your Name Review
Watching Call Me By Your Name felt like listening to a classical piece of music with its serene atmosphere. I'm all for spectacle, but it was refreshing to sit through a film that moved at an unhurried pace and focused on the subtleties of its love story and its location.
The gorgeous Italian countryside where the film took place was mesmerizing. The constant swimming in ultra blue water and elegant outdoor breakfasts made me envious of Elio and his family. The film had such rich, naturalistic visuals that were, by themselves, worth admission.
CMBYN's story of the pursuit of a passionate romance was one handled with delicacy and authenticity rather than melodrama. The performances were understated--never showy--and effective in telling an intimate love story that took its time to build. All of the hype around Timothée Chalamat's sensitive and playful portrayal of Elio and Armie Hammer's magnetic performance as Oliver was well-deserved. Michael Stuhlbarg also provided one of the best moments of 2017 in a speech to his son that brought me to tears.
It was a beautiful coming-of-age story that not only captured the bliss but also the heartbreak of emerging desire with one of the best scores of 2017 to go along with it. I'd give it an A!
I, Tonya Review
When I saw The Playlist called it, "The Goodfellas of figure skating," I was immediately hooked to check out I, Tonya. That assessment was correct as the movie attempted to emulate Scorsese's signature style of quick sweeps, cutaways, and fourth wall breaks. Was it done to the same masterful effect? No, and the style felt like too much at times, but it was still able to create lively energy and some humor for Tonya's story.
Margot Robbie showed off her acting chops as Tonya Harding, providing vulnerability and dimension to a person we've only seen painted with one stroke. I needed more Allison Janney as Harding's bitter mom, the performance was one of the best of the year. The character provided a heartbreaking (and often infuriating) window into Tonya Harding's background and psyche. The movie shed light on the abuse Tonya endured all her life--first by her mother, then by her husband, and finally by the public--and it never tried to sugarcoat the hard-shelled person it turned her into. Unfortunately the movie lost some of its momentum in the second half and began feeling repetitive, but it remained emotionally resonant nonetheless.
I, Tonya made me question truth and examined the way we, as consumers of sensationalist media, don't care to know it most of the time. Margot Robbie's monologue about abusers was so honest and I won't forget it for a while. I'd give I, Tonya a B+.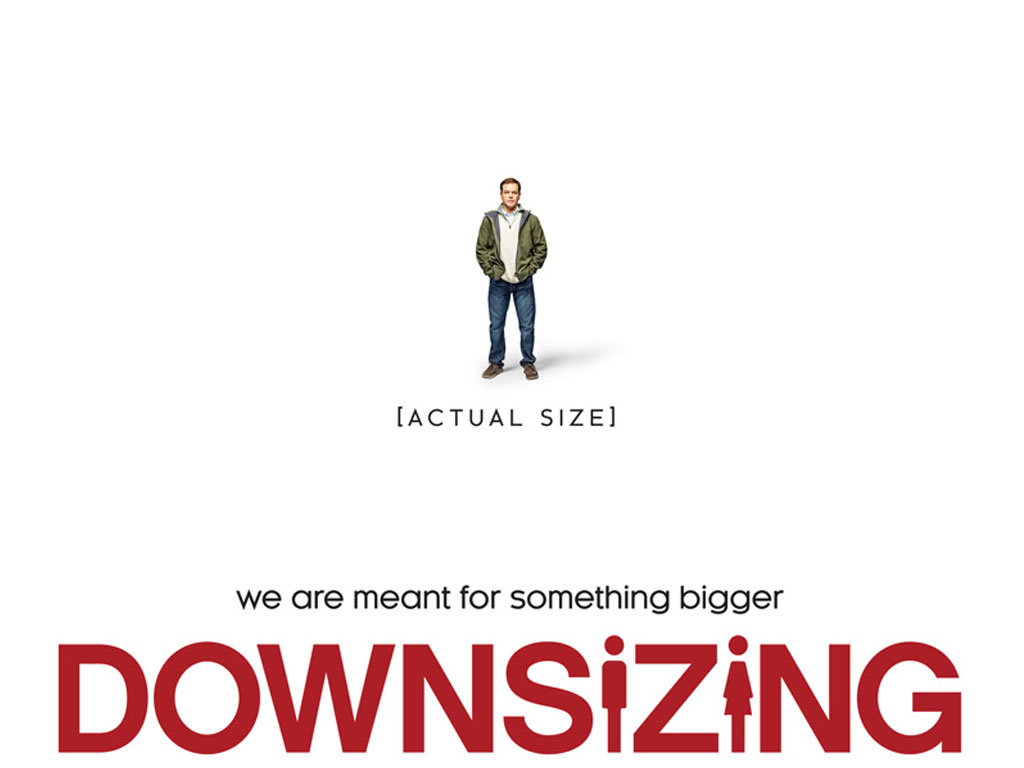 Downsizing Review
With countless sequels, prequels and remakes, it's always refreshing to anticipate a movie with an original idea. It also hurts a bit more when an original movie disappoints because it lessens the hope that Hollywood will continue investing in them. Downsizing turned out to be one of those disappointments. Its tiny world was intriguing and I wanted it to be used to explore characters, but instead it repetitively indulged in its concept for concept's sake and never reached much deeper than the surface of its promising premise.
It's as if Alexander Payne was so in love with his miniature world that he spent the whole script marveling at it instead of investing time into its populace. The main character could have been anyone, that's how little he contributed to a bigger story. As a matter of fact, the movie did not even have a bigger story, just a series of disjointed episodes. Christoph Waltz and Hong Chau gave the movie sporadic moments of charm and authenticity, but they were not focused on nearly enough to save it. It was incredibly frustrating to hear Ngoc Lan Tran's (Hong Chau) journey explained through dialogue since it was the most interesting one of all. It would have been ten times better if Ngoc Lan Tran was the main character.
When it came down to it, nothing actually happened in Downsizing. Everything felt like the germ of an idea instead of a fleshed out conflict for the characters to deal with. It was unpredictable in the worst possible way because it felt like the writers didn't know where anything was going either. Previous characters and troubles were virtually forgotten about, overly long sequences (i.e. the party) had zero impact on anything, and the story amounted to being a PSA about global warming. Don't get me wrong, that is a very important message, but a film needs more than a message to be compelling to watch. It's awful to sit through wasted potential, and that's what Downsizing was. I'd give it a D.
Star Wars: The Last Jedi Review
I want to preface this review by saying (don't kill me, but) I wouldn't call myself a huge Star Wars fan. I didn't grow up on the movies and only recently watched all of them before The Force Awakens, but I enjoyed them. That being said, as a non-fan I had a great time with The Last Jedi!
After hearing about its almost three-hour run time, I was worried about pacing. However, the film blasted out of the gate with a tension-filled opening that drew me in and immediately squashed my worries. The movie never felt long, but that doesn't mean it did not have extraneous scenes. The casino sequence is something I've been reading a lot of complaints about and I have to agree. It felt like distracting fluff, but thankfully it did allow the audience to learn more and get closer to Rose. The Last Jedi certainly did not have the speedy pacing of The Force Awakens, but The Last Jedi built up to some applause-worthy moments in its second half.
Every character was dynamic and more unpredictable than expected for a series that has continued for this long. More specifically, Kylo Ren, Vice Admiral Holdo, and even Luke kept me on my toes as a viewer. A huge aspect of the film that I really appreciated was that it made everyone's motivations clear. There was no "bad for bad's sake" flatness, which is something I'm getting sick of complaining about (I was disappointed with Snoke being a bit one dimensional, but I don't consider him the real antagonist here. That is Kylo Ren, and he is a great, conflicted character).
Having explored the theme of good and evil in the past, this new Star Wars made an attempt to look deeper at the very concept of what good and evil even mean. The film even touched on the military-industrial complex and explored finding worth within oneself instead of looking outward. Thematically, The Last Jedi was impressive. It also stayed emotionally resonant enough for me to care about the action and it contained some breathtaking shots. I have been confused by the reaction of hate toward this movie. Maybe my confusion comes from not being a die-hard fan, but I enjoyed myself in the theater quite a bit. I'd give The Last Jedi a B+!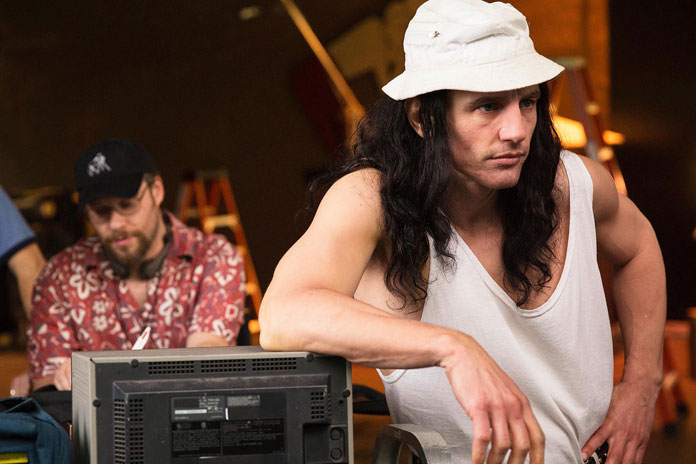 The Disaster Artist Review
In a tale of unlikely success, James Franco has explored the man, the myth, the enigmatic legend, Tommy Wiseau in The Disaster Artist. Along with a spot-on accent and embodiment of his mannerisms, Franco took his portrayal of Wiseau a step further by humanizing him with insecurities and vulnerabilities. I did think the movie could have dug a bit deeper into the psyche of Wiseau, but it's meant to have a balance of comedy and drama so I understand why it did not go full throttle with psychoanalysis.
In addition to being a story about dreams, it was more intimately about friendship. What began as an odd pairing born out of admiration between Greg and Tommy ebbed and flowed as the two dealt with (Tommy's) jealousy and creative differences. This was not a biopic that tried to grant sainthood to its subject. Instead, it emphasized Wiseau's flaws whether it was his desperation for friendship--which ironically made it hard for him to make friends--or his dictatorial directing methods. By the end, we were given a well-rounded portrait of a human being instead of a caricature, which would have been an easy route for the movie to take if its creators were lazier.
I was worried the movie might come off as one big in-joke for two reasons: 1. It might rely primarily on The Room references for comedy and 2. "Making of a movie" movies can sometimes alienate audience members. Thankfully, the humor and story were universal enough to create a standalone piece of entertainment, which all films should be. It was funny in more of a "laughing with" than a "laughing at" kind of way, which again, in different hands could have gone in the latter, less interesting direction. The film felt sweet and personal, as if you were watching your own friends up on the big screen and that had me smiling throughout its runtime. I'd give Disaster Artist an A-!
The Shape of Water Review
The Shape of Water is an example of the absorbing power of cinema. From the first frame to the last, I was captured by the film's beauty both within its world and its characters. Guillermo del Toro's latest cinematic fairy tale demonstrated how well he is able to plunge into the depths of human nature with his magical realist storytelling.
Sally Hawkins gave a whimsical, but grounded performance as Eliza, the princess without a voice and the heart at the center of the movie. Octavia Spencer was bouncy and humorous as Zelda and Richard Spencer was timid and sensitive as Giles. Michael Shannon's Strickland was menacing and representative of how toxic perceptions of masculinity can turn a man into a monster. I've been disappointed with many antagonists this year, but Strickland avoided one-dimensionality by having his fear of failure humanize him. Each character had a rich, magnetic personality which made it impossible not to be invested in their journeys.
The detail of the set design and creature blew me away and made it feel like I was walking straight into a storybook. Also, the United States in the 1960s was a perfect time and place to set this story as that period was filled with paranoia and mistreatment of anyone considered "the other" (which, as we all know, still resonates today). Sci-fi has always made it easier for society to see itself critically by providing a fictional, seemingly outside perspective. With its story of disenfranchised people fighting for the freedom of a creature they saw themselves in, The Shape of Water seamlessly paralleled history with fantasy in an interesting and enlightening way.
The film had a youthful nature but, similarly to Pan's Labrynth, it was as childlike as it was mature, which is a combination that produces a distinct tone. Watching The Shape of Water was a lovely, magical, emotional and transfixing experience that I could name a lot more adjectives for. Guillermo del Toro has proven once again that, with plenty of fish in the sea of filmmaking, he is one of a kind. I'd give The Shape of Water an A+, it has usurped It Comes at Night's place as my favorite film of the year.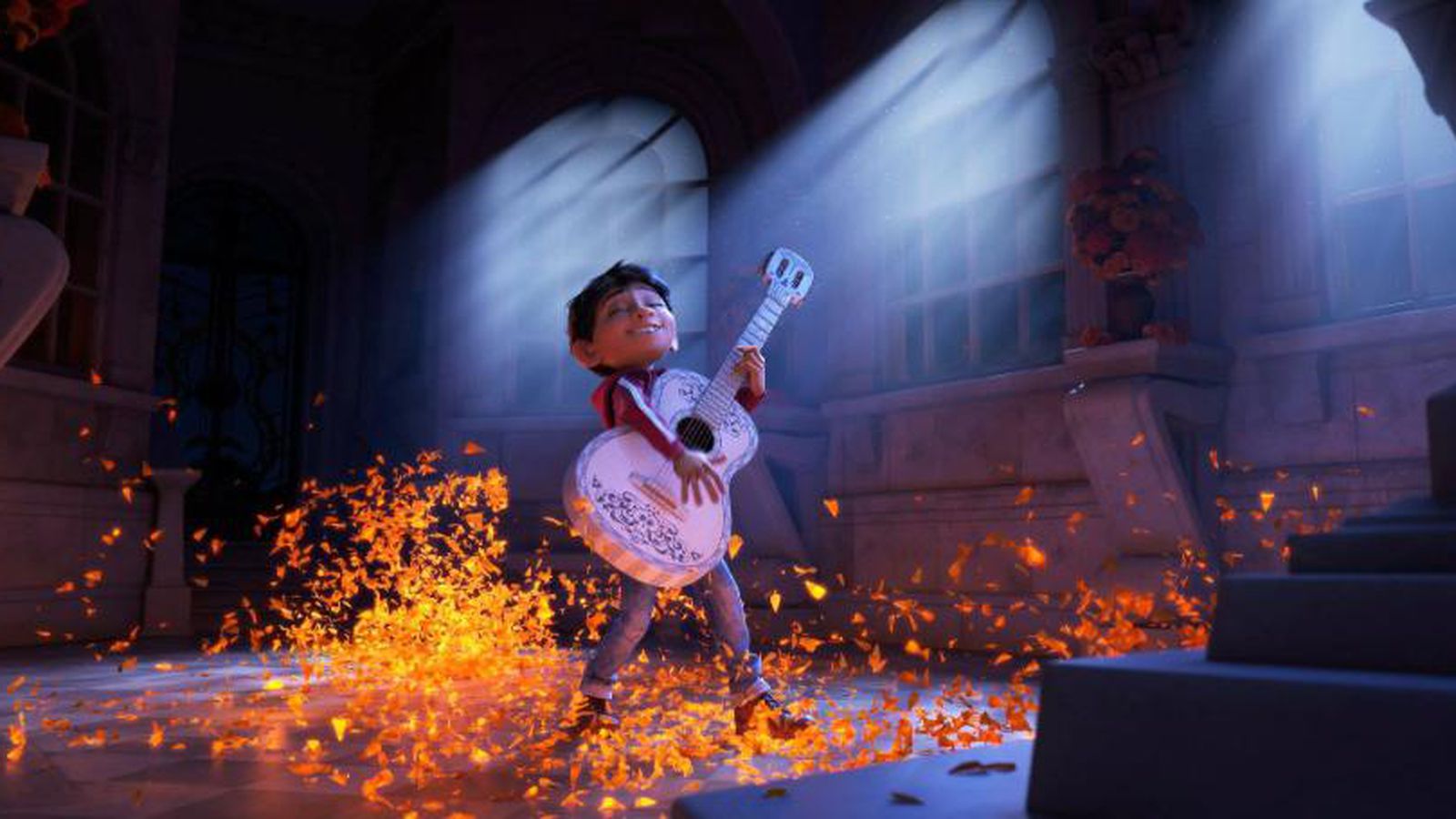 Coco Review
The thought of living on through the memories of people I've impacted is an incredibly comforting one. Just as Kubo explored this idea through a Bon festival, Coco has done it again--with equal emotional success--through The Day of the Dead.
The story follows Miguel, a little boy with a big dream to play music. The only problem is that music is forbidden in his household. He ends up stumbling into the land of the dead, coming face to face with the family history that has pulled him toward and away from his passion. With a kaleidoscope of color, Coco transports its audience to a beautifully rendered afterlife of epic proportions. Through Miguel's journey, the film shows that our ancestors' experiences are not entirely separate from our own since their ideas and world views are shared with each generation. The traditions, stories, and items passed down by long-gone family members allow people to stay linked to those who made their existence possible.
The heart in Coco is almost too much to bare at times. I did not cry tears of sadness, but I did cry tears of sweetness from the humanity and warmth the movie displayed. I would have to dig deep into the trenches of my mind to come up with something I disliked about Coco, and even then, I probably wouldn't find anything. When you think it's predictable, it's not. When you think you've shed your last tear, you haven't. Coco is a beautiful portrait of a boy and his family painted with a bright neon brush. The film also proves that there are so many stories to be told through cultural perspectives that diverge from the ones we typically see on the big screen, which is something the the industry as a whole has ignored for far too long. I'd give it an A+!
Three Billboards Review
Three Billboards Outside Ebbing, Missouri is a film that embodies one particular stage of grief: anger. It is gritty, witty and full of punches to various guts, both emotionally and physically. Frances McDormand as Mildred Hayes takes the cake for my favorite performance and character so far this year. The movie's violent tensions reflect Mildred's attitude of understandable, but almost inescapable rage. However, she is not all bite. She is more complicated than that. As the movie progresses it becomes clear that she is avoiding other emotions by hiding behind a tougher-than-nails exterior, which is heartbreaking to watch. Sam Rockwell does an incredible job of bringing humanity to the misguided and ignorant Jason Dixon, someone I, quite frankly, had no hope for in the beginning of the movie. The entire cast brings even the most peripheral characters to life in ways that made me believe they each had their own story.
It's baffling how much of a fuss is caused by three billboards, but the premise of the film demonstrates the reality of how our society prioritizes men's feelings over women's pain. Once the billboards were put up, the town cared more about the feelings and reputation of a man (The Sheriff, played charmingly by Woody Harrelson) than the unsolved rape and murder of a young woman. It's a sad realization for Mildred, but it's one that she looks right in the eye at and fights. With all of its social commentary, Three Billboards avoids sounding like a PSA because its well-rounded characters give rise to its poignant themes/messages, it doesn't happen the other way around (Side Note: Suburbicon got this wrong as it felt like its characters were written to service themes instead of the themes/messages coming organically from the characters' stories).
Even though Three Billboards strikes a good balance between being dark and funny, the see-saw definitely tips in the favor of bleakness (which I enjoyed). However, it still manages to leave its characters in a hopeful place. McDonagh starts them off at the stage of anger and moves them along to the stage of acceptance, not only of the situations they are in, but of the mistakes they could never take back. I'd give it an A+!
Thor: Ragnarok Review
I felt unenthusiastic about Thor: Ragnarok at first but my excitement grew once I realized Taika Waititi had directed it because I love his work! That being said, his humor and heart were too good for the flat characters and tiresome storyline that he had to work with in Ragnarok.
The spectacle and the "fun" were both there in the newest installment of Thor, but this was not enough to sustain my interest through its runtime. Most of the film's entertainment came from its humor, but even that was lacking. Ragnarok only offered sporadic laughter provided mostly by a hilariously eccentric Jeff Goldblum and the adorable Korg who was clearly the strongest representation of Taika's comedic voice—played by Taika himself which I just found out and which makes total sense. There were hits and misses with the jokes, but I experienced more misses when I watched it. Also, I'm honestly getting a little sick of the "look we're winking at ourselves" humor that has become the easy and predictable way to get laughs in many movies, including this one.
Marvel rarely gets villains right (the closest was Zemo from Civil War) and this weakness was unchanged in Ragnarok. Cate Blanchett gave a menacing performance as Hela, but her character was nothing more than a one-note evildoer who wanted to conquer everything for no particular reason. A hero is only as good as their villain, so the lack of development present in Hela and others like her also reflect badly on the heroes we are in the theater to see. Tessa Thompson's character was the only one who hinted at any depth, but of course it was not explored in any significant way. The Hulk was only there for slapstick/corny humor that made me cringe in my seat, but I have to admit he has never been a favorite of mine anyway. And I know that's a lot of bad, but on the plus side, Chris Hemsworth had charismatic screen presence as always.
I never go to Marvel movies expecting dramatic gold, subversive storytelling, or even deep characters. However, I'm beginning to question whether my expectations of mediocrity are enough to justify what now feels like a waste of time with movies that either offer me very little or more of the same over and over again. I'm sad to say that I'd give it a D+. I realize that's harsh and I can see that I'm in the minority with this opinion, but I don't feel right being so forgiving to these movies anymore.
Suburbicon Review
You can't really comment on 1950s suburbs without including the racist housing policies and segregation that came along with them, but I expected this movie to ignore that. So, it was a pleasant surprise to see that the topic was touched on in Suburbicon with the Mayers, a black family new to the neighborhood. Their story was intercut with the Lodges', the family we see in the trailer. The two stories never quite come together though and they each end up feeling separate instead of complimentary.
Clooney attempted social satire, but missed the mark. The reason for its failure simply came down to tone. The story had all of the elements there (many of which I really liked) for a clever comment on suburbia and its racial inequalities, but the tonal shifts killed what could have been some biting satire. The Mayers' story felt like a drama while the Lodge's story felt like an absurdist screwball comedy. Because the movie didn't commit to either of those tones, it fell flat on both sides. The Lodge's story, albeit twisty and quite entertaining to watch, ended up feeling almost like a distraction from the weighty themes Clooney was clearly trying to explore. There were small moments in the movie that succeeded in mocking the idiocy of racism, but it didn't go full throttle with it. That is where a lot of missed opportunities came from in terms of comedy.
Suburbicon did hit on the ridiculousness of having it all and wanting more with the Lodges' fun and messy storyline. Julianne Moore was wonderful as always and I always love watching Matt Damon play against his charismatic celebrity persona. Also is this the year for child actors or what? Noah Jupe (Nicky Lodge) and Tony Espinosa (Andy Mayers) were adorable talents. Overall I wouldn't advise against seeing the movie because I genuinely had a better time with it than I expected. However, the movie did have some serious faults, just like the picture-perfect suburb it was set in. It gets a C from me!
The Florida Project Review
Parent: It's ok. Child: What's ok?
This small exchange from The Florida Project expresses precisely what this movie succeeds at the most: capturing the dissonance that occurs between adults' harsh realities and a child's understanding of them. A child's general inability to grasp the weight of a situation allows them to hold onto their innocence despite the tough times their parents may go through and the movie shows this beautifully. Sean Baker is able to bring out the charming features of any location, even the ones that are not often looked at with admiration. Instead of cheap plastered wall, we see a lush lavender exterior. Instead of a dollar store, we see a maze of endless goodies. He truly shows us what it's like to be a child again, allowing us to see the best in what many would view as the worst.
The bite-sized actors in it felt so authentically rambunctious. Brooklynn Prince, who plays Moonee, made me believe there couldn't have been scripted dialogue, she just sounded too natural. The whole movie is naturalistic in style, which isn't normally a style I love, but there's no denying my appreciation for films that utilize it. Willem Dafoe gives a reserved performance as Bobby, a sensitive man hiding inside of a stoic shell and Bria Vinaite is a firecracker on screen as Moonee's hotheaded but caring mom.
The cast, direction and cinematography all work to immerse the audience in the hidden reality of poverty in America, giving complexity and humanity to people who are often treated as nameless statistics. With The Florida Project, Sean Baker highlights a striking dichotomy as Disney--a literal constructed fantasy of excess and magic--sits just miles away from struggling families in run down motels. It's a fitting metaphor for how when we buy into the delusion of a prosperous America for all (Disney), we forget about or willingly ignore the shocking reality of poverty (the motels) in this country. I'd give The Florida Project an A!
Blade Runner 2049 Review
The original Blade Runner's best features were its atmosphere and set design, so thankfully 2049 did an incredible job of replicating (eh?) those aspects. The world felt tangible and immersive thanks to intricate set pieces, a talented cinematographer, and stunning VFX. Whether he was capturing an orange dustbowl or the cold mechanics of the city, Roger Deakins masterfully created works of art with each frame he shot.
The visuals-- whether they were towering statues, Joi (the hologram equivalent to an inflatable girlfriend), or my favorite scene in the whole movie involving the creation of a birthday party memory-- were simply breathtaking. 2049 did not only emulate the first movie's impeccable set design, but it almost improved upon it using the advanced technology we now have at our disposal that the 1982 classic did not. If the VFX team does not win an Oscar, I will be stunned.
The film took its time, inserting scenes that may have seemed superfluous on the surface, but which ultimately helped connect the audience with K. I wish more movies would let go of the notion that scenes are only worthy if it moves the plot forward. Moving character forward is just as important and sometimes that requires a moment. 2049 let us into K's artificial world in a steady and detailed way. Even with his calculated manner, K showed a hint of sensitivity that drew me to his character for the duration of his mission.
The antagonists that came out of K's mission did not rival those of the first movie. Jared Leto's Niander Wallace ended up being a pontificating bore and while Luv started out as a promising antagonist, I was disappointed that she wasn't given more complexity in the end. However, this didn't ruin the film for me since I suspected Roy Batty would be a lot to live up to. I still had a great time with Deckard and K as the emotional cores of the film.
Blade Runner 2049 was an engrossing experience that left me awe-struck. It did everything I had hoped and even though it faltered at moments, the film made up for that with a compelling story about purpose populated by characters I grew to love over the course of its 3- hour runtime. I'd give it a solid A. It's one of my favorites of the year so far!
Kingsman: The Golden Circle Review
Alright, my wi-fi quit on me in the middle of watching The Assassination of Jesse James so I figured now was a good time to finally write up a short review of Kingsman: The Golden Circle bullet point style (except in a glob instead of a list because Instagram won't let me add spacing 😭)! 🔅It was messier than the first and unnecessarily overstuffed in the plot department. (Just to be clear, I'm in no way complaining about its silliness, I love how unapologetically ridiculous the Kingsman movies are) 🔅Julianne Moore and Channing Tatum were not given nearly enough to do. 🔅The style in which Matthew Vaughn shoots his action got real tiring real quick. (I'm sure it was the same style in the first, which I haven't seen in a bit, but it felt like the frequency of its use was cranked up for the second). 🔅Great chemistry between Mark Strong, Taron Egerton, and Colin Firth.🔅It was definitely trying to say something about the War on Drugs, but its message gets lost underneath the aforementioned messy plot. Despite its downfalls, I still had fun watching The Golden Circle because of its characters. The Kingsman and Statesman made up a charismatic bunch that I would like to see again on the big screen! I'd give it a good ol' C-
Mother! Review
I went to see this movie in a group of five. Four of them hated it and I was the one left defending it. mother! is undeniably ruffling feathers amongst its audience. Its abstract nature and heavily metaphorical approach (sometimes in favor of telling a story worth following) has been and will continue to be off-putting to people. This isn't to say that people who dislike it "just don't get it", I despise that defense of any movie. I liked it and I didn't fully get it without reading up on specifics afterward, but it was a movie I felt was worth digging into because it kept me consistently captivated with its ambiguity. Also, this has been a great year for sound design! The exaggerated, sensory-heavy sounds paired with a camera that followed closely behind Jennifer Lawrence made for a dizzying experience. There were things I didn't love about it like Lawrence's performance--which had Bella Swan-esque qualities (and not in a good way, there's never a good way to be Bella Swan)-- and the fact that the two halves of the film felt completely separate. But I thought in the end it was daring to present a God-like figure as an egotistical entity of destruction and provide such provocative imagery, some of which shocked and sickened me. It's that emotional reaction mother! got out of me that didn't allow me to hate it. I can't quite give it a grade letter either. I'm almost just in awe of what I saw, and not in a good or bad way. I know that's wishy washy, but an ambivalent ending to this review is accurate to how I felt about the film. Go see it!
It Review
I knew IT got under my skin when its disturbing images kept rattling in my head, genuinely preventing me from a good night's rest. When a horror film can put me back into that state of childhood paranoia, I know I've seen something extraordinarily effective. However, it was not just its imagery that got to me and I think without this other element, I wouldn't have been so unsettled. The thematic element of childhood trauma and It's usefulness as a metaphor for that was what allowed the movie to frighten me at a deeper level. IT had a surprisingly talented child cast, which is something I'm always nervous about since child actors can (and do) come off as stiff and irritating in many films. But these kids--with their foul mouths and desires to explore anything outside of their dreaded homes--were all likable and felt authentic within the Loser's Club. The bullies fell into typical "bully is bad because he likes being bad" territory which was disappointing since the other children were well-rounded (the movie hinted at more with Henry, but ultimately didn't do much with his character). Bill Skarsguard's drooling, lazy-eyed performance was also unsettling, but his effectiveness as a scary character was helped out tremendously by the special effects department. Whether it was a giant mouth or a stabilized head on a frantically dancing body, the special effects were chilling. In the end the movie was able to be dark without losing its childlike perspective and even had moments of fun (rock scene anyone?) which I appreciated. IT also reminded me of The Babadook in the way it presented a terrible reality as a terrifying entity, giving it better depth than many horror films. I'd give IT a A-.
Good Time Review
Art by: @pharpin_art
Good Time feels as alive as its characters. We don't get extensive background on anyone in the film and yet they feel like fully realized people. Connie's love for his brother Nick would be beautiful if it weren't so destructive for both of them, and that is something that makes the character complex. Instead of trying to make an infallible hero out of him, Good Time lets us observe something more human as we see Connie--played by an incredible Robert Pattinson--try his best at bad things for good reasons. The film simultaneously achieves the feeling of freedom and confinement during its run time--freedom through its vibrant electro/pop score that drives its high energy journey and confinement through its tight frame on characters desperate to break loose. The Safdie's naturalistic approach to sound design is the most engaging aspect of the film. We don't need to hear the words many of the characters say as Connie half-listens on in frustration but we do need to feel what they say. Their words often jab at the ear and pile up into an unintelligible rabble that's anxiety-inducing on its own, and even more so when you pair it with the crackling audio waves of the score. Good Time is the first Safdie film I've seen and it will not be my last. (Grade: A!)
Logan Lucky Review
My mom is from North Carolina so we drive down there every year, passing through West Virginia on our way. I got to visit both states this weekend through Logan Lucky, a film that succeeds most at capturing the atmosphere and charm of the South in small ways (beauty parlor gossips) and big ways (NASCAR, pageants). Daniel Craig was the breakout star of the show with screen presence that had me anticipating every scene I could get with him. From Channing Tatum to the smallest supporting role, everyone added a unique personality to Logan Lucky. But for a movie that had such a dynamite (or should I say gummy bear bomb) cast, I was surprised I didn't love Logan Lucky. It was mostly pacing issues for me. While I think the slower pacing was done purposefully to match the simpler and less than glamorous lifestyles of the characters, it made the movie feel uneven. There were great individual scenes, but as a whole movie, it didn't hold that high energy of a heist. But Logan Lucky tied everything up in the end and despite its awkward pacing, the characters sustained me with their humorous antics. I'd give it a solid B!